Welcome to the future of wholesale
Find your perfect new resellers.
Anywhere, anytime.
On a mission to optimize and simplify wholesale by connecting the most awesome brands + stores online, FAIRLING is one of the fastest growing startups in Retail Tech.
Our vision? A world in which wholesale is as easy and fun as social media. We get up every morning to optimize a fast changing and extremely important business sector in Europe. Why? To make business owner's everyday lives easier and better.

Get requests 24/7
Be discovered and contacted by handpicked local stores and accept order requests online. 
Build strong relationships
Get in touch with  many new and popular stores, build relationships and make them yours forever.
Save time and money
Instead of travelling to trade fairs, with FAIRLING  you can target stores in no time.

WHAT BRANDS LOVE ABOUT US?
Select the Stores You Like
Publish an advertisement in less than 20 minutes and connect to those stores, that matter to you.
Smart Matching Technology
Depending on your target group and your quality label (e.g. sustainable, natural products…)
we filter stores that would perfectly match your brand. 
Work with Wholesale Experts 
Look forward to a personalized experience, detailed onboarding and feedback call with one of our wholesale experts. They advise you to get the most out of FAIRLING. 
WANT TO SELL IN STORES LIKE THESE?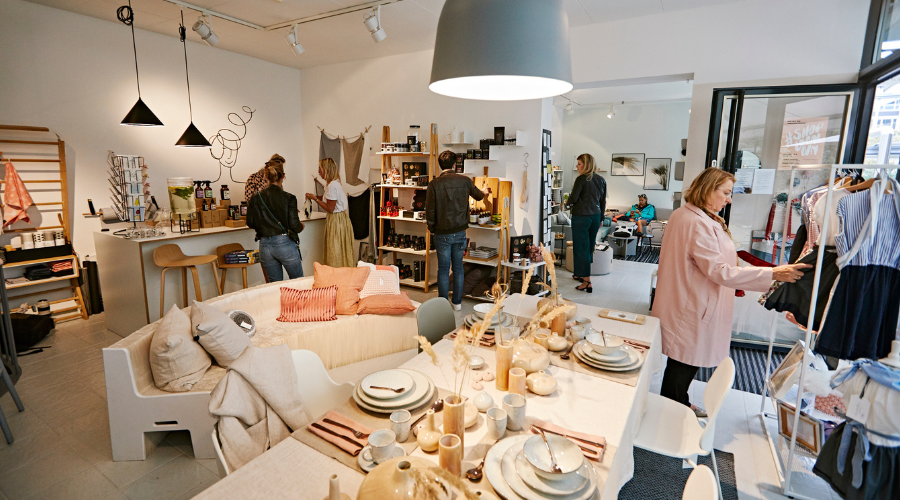 WHAT STORES LOVE ABOUT US?
FREQUENTLY ASKED QUESTIONS
I do not own a brand, but a local shop. How can I join FAIRLING as a reseller?
We daily onboard new high-quality local retailers on FAIRLING, that are looking out for new bestsellers in beautiful, innovative and emotional lifestyle brands. To join as a reseller, simply
click here
to join.
Are there costs for joining FAIRLING?
One thing in advance: Whether you are planning a small, medium or high growth in resellers – we have the right plan for your business. Did you know? 
Compared to exhibiting on one single offline trade fair or show you can use FAIRLING up to 10 full years.
Here
you can find more information about our pricing.
Why do I need to apply?
At FAIRLING we want to offer the best possible service to brands and resellers. Therefore we want to find out if your brand is a match for a sufficient number of resellers in our wholesale network – before you join and become a member. The fastest and easiest way to do so is a quick call.
Do I need to prepare something for the application call?
After you applied for FAIRLING, one of our brand scouts will review your brand for a first impression. Only if this review is positive, we will confirm your requested phone appointment with us. It is important for us that we have enough store matches in our network. You will not have to prepare anything further after this point, since we will guide you trough the demo process and ask a few questions about your brand and wholesale strategy. Our brand experts will ask for a wholesale catalogue to have a closer look at your portfolio, so they can prepare the call better.
How will I know if the retailers on FAIRLING will fit to my brand?
To make sure that your brand fits the interests of the stores using FAIRLING we do a brief target group check before we would onboard you on our digital trade fair. To do so, a call beforehand is necessary to identify your goals as well as the potential number of future resellers. Furthermore, our retail experts will give you advice on how to present your brand and products on FAIRLING in the most effective way to ensure the best results.
MANAGE A BRAND? APPLY NOW.
Your personal expert will check which stores might be a perfect match.
If there seem to be enough matching retailers for your needs, we'll confirm the call.
We love diversity. We believe in the beauty of retail. And in the happiness that comes with offering unique and creative products to your customers. We put quality before quantity. We are FAIRLING.